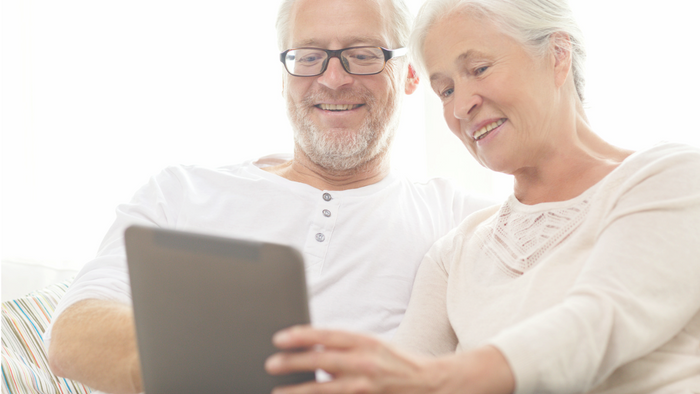 Answers to Your Questions about All-on-4 Dental Implants
The All-on-4 treatment concept is truly an amazing solution for many people in various situations, including those who are unsatisfied with wearing dentures. The future is here with this practical and beautiful alternative to traditional dentures. You may know of someone who's quality of life has greatly improved from having this treatment or you may have heard about All-on-4 in the news. Either way, if you've been thinking about dental implants or hearing about the benefits of this successful treatment option, you probably have some questions. To help you out, here are the 3 most common questions that we receive here at Madison Prosthodontics:
~ 1~
Q: Can I really eat anything after having the All-on-4 procedure done?
A: After immediately placing 4 dental implants and getting your temporary teeth, we often recommend a liquid diet for 2 weeks; thereafter, soft food diet from 2-5 months to allow the implants to heal. Once your permanent teeth are placed you will look natural and be able to eat your favorite foods again.
~ 2 ~
Q: Will the All-on-4 procedure last the rest of my life?
A: Immediately placing implants in the All-on-4 treatment concept has been performed since the 1990s; most individuals that have the procedure done experience a dramatic improvement in their quality of life, especially if they have bad teeth or no teeth at all. With proper maintenance and care the All-on-4 procedure can be the solution for your dental condition for many years.
~ 3 ~
Q: How much does this procedure cost at Madison Prosthodontics compared to other offices in the Huntsville-Madison area?
A: We provide the All-on-4 procedure starting at $14,999 per arch (4 Implants, Temporary Teeth, Permanent Teeth). At Madison Prosthodontics, we have developed a quality team that has allowed us to provide the All-on-4 treatment. We also have an in-house laboratory that helps to keep costs low relatively compared to most dental practices in the North Alabama area. Many of our patients still need some type of financing option to pay for the procedure and we will help you find different alternative financial solutions for you.
Dr. Cramin Wiltz is a prosthodontist who specializes in All-on-4 in Madison, Alabama at Madison Prosthodontics
Aesthetic and Reconstructive Dentistry.
As a prosthodontist, he has advanced training and experience in treating patients with the most challenging dental cases, in the local Madison, Al community as well as the greater Huntsville-Decatur metropolitan area.
For more information or to schedule a consultation, call (256) 319-3256