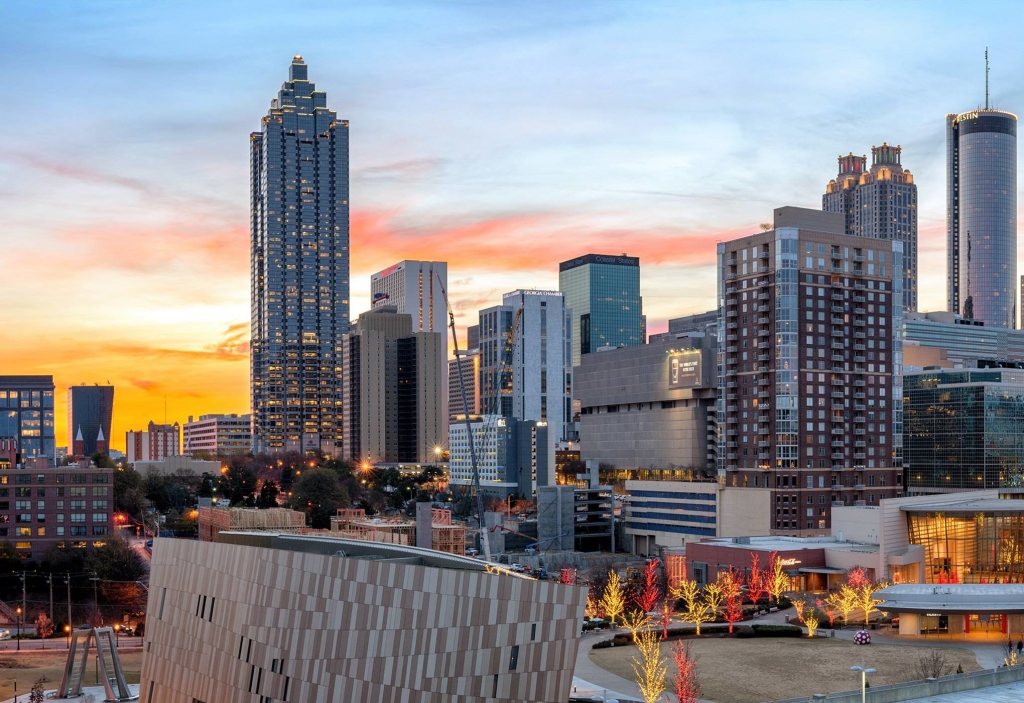 This past weekend I had the pleasure of attending the 2017 American College of Prosthodontists Review Course in Atlanta, Georgia. It was held at the Grand Hyatt Atlanta in Buckhead on September 8th and 9th. Continuing my education in my chosen specialty is something that will never stop and is always exciting, especially with all of the new research, technological advances and breakthroughs in implant prosthodontics. This course was a great way to keep up on the latest trends and catch up with friends I haven't seen in a while.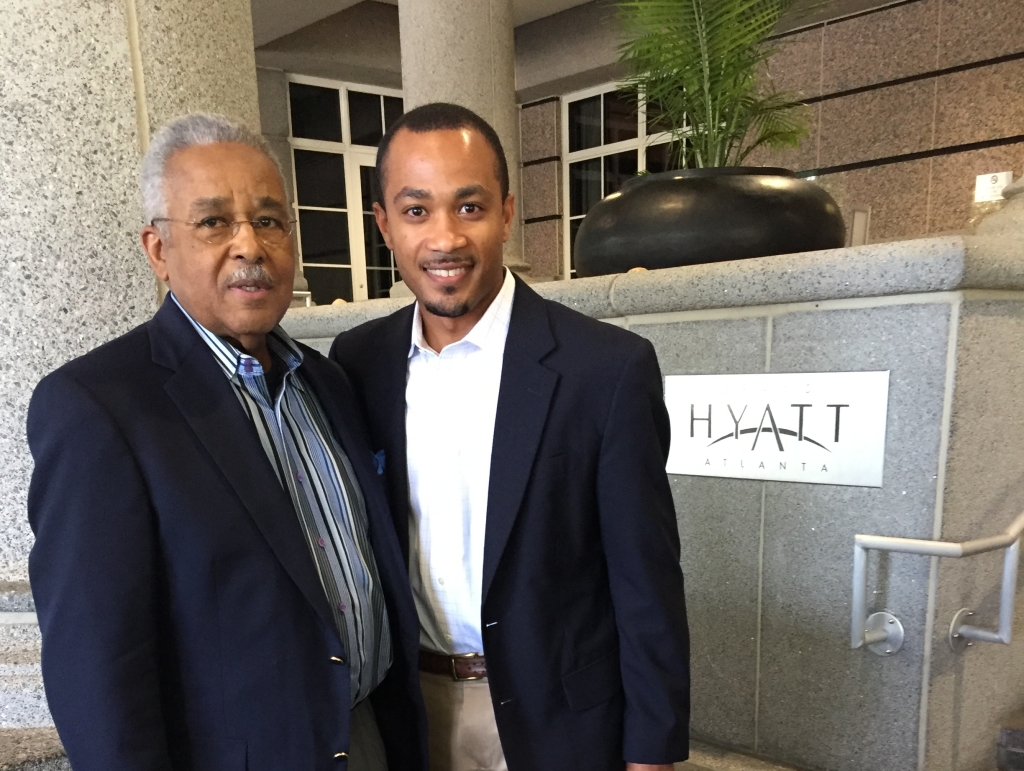 Here I am pictured with Dr. William Butler, a Board Certified Prosthodontist in Nashville. He was one of the first African Americans in the field whom paved the way for individuals such as myself in the specialty of Prosthodontics. I aspire to achieve such a distinction in my future.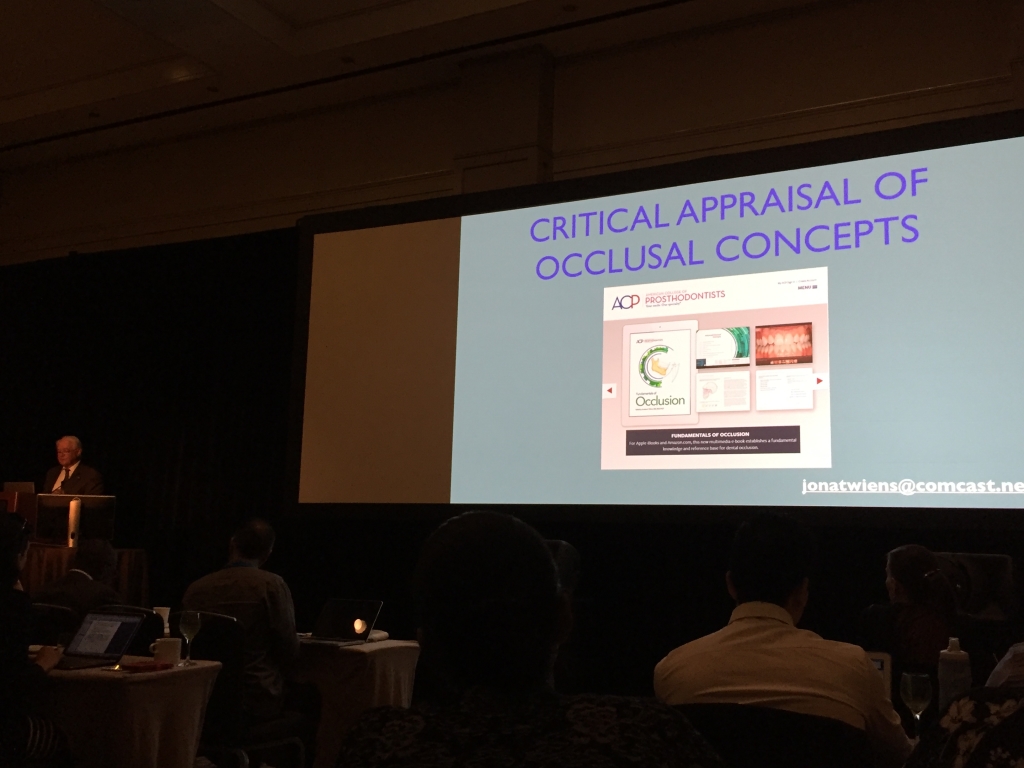 Dr. Jonathan P. Wiens gave a good lecture reinforcing the fundamental principals of occlusion! Great job! Prosthodontists must have a thorough understanding of this concept!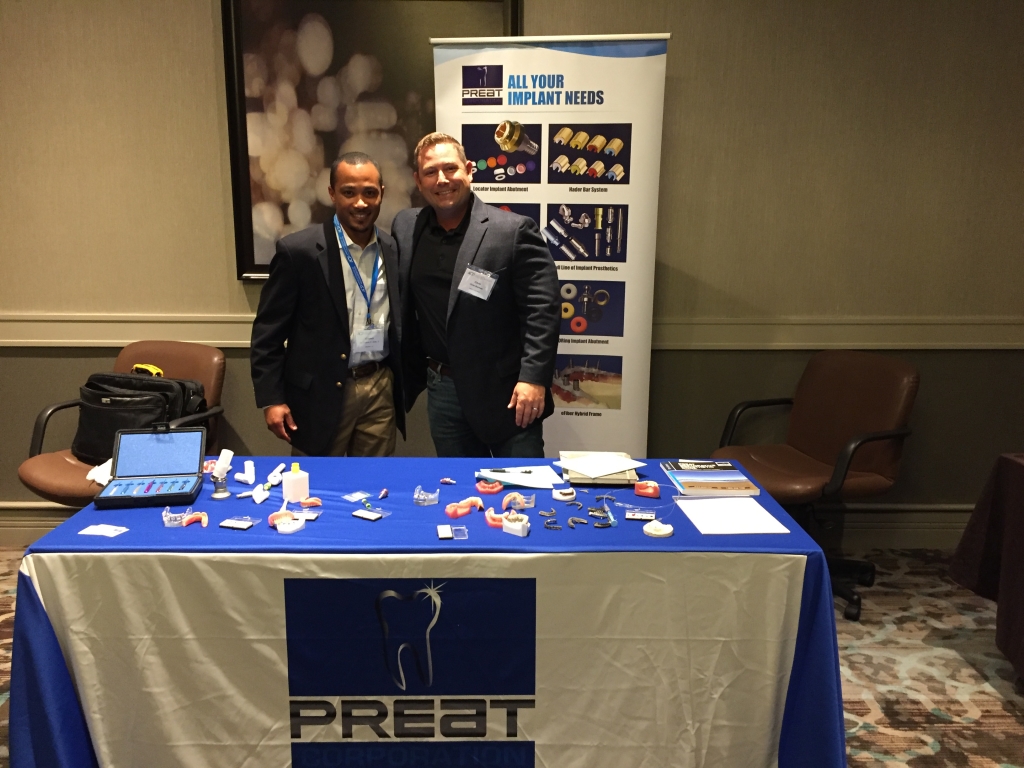 Thanks to Chris Bormes of PREAT for your support of the ACP Prosthodontics Review Course. You guys are a great asset to any dental practice!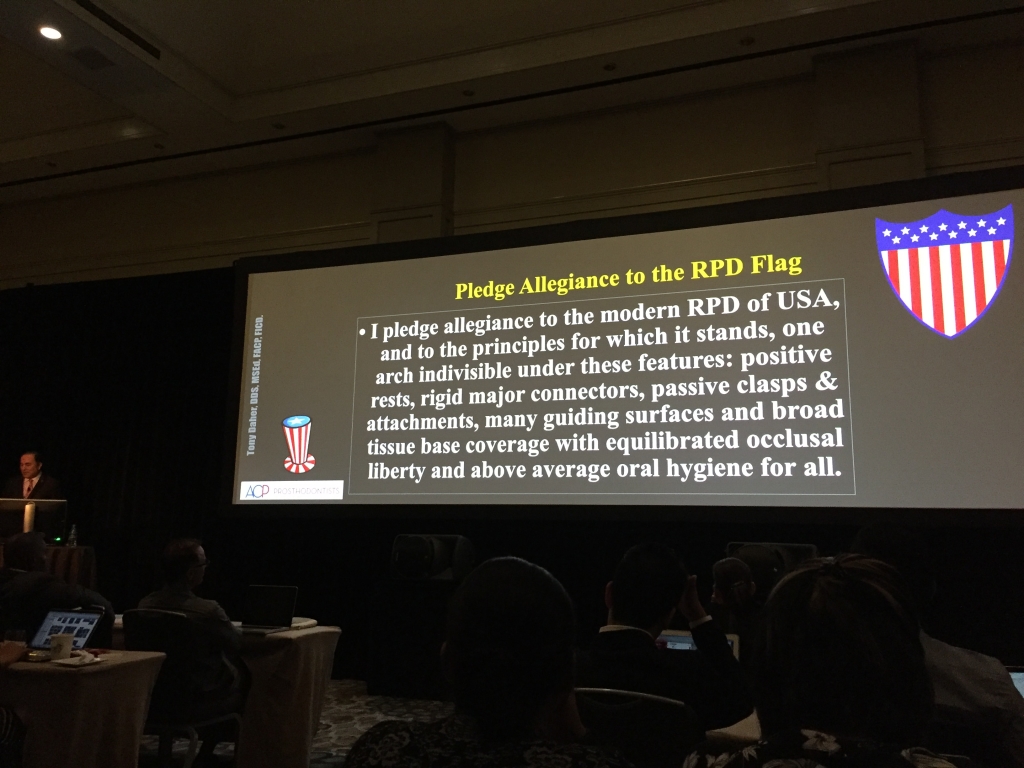 Dr. Tony Daher made us all pledge allegiance to the "RPD Flag!" Although it was amusing, his lecture hit close to home. If proper diagnosis, design, treatment sequencing, and maintenance and care is performed, 'Removable Partial Dentures' can serve to restore and preserve oral health. Very impressive! Never rule out the RPD!
Thank you to everyone involved in making such a successful event this year. See everyone next year!