The Madison Prosthodontics Team
The entire Madison Prosthodontics office team works together to provide you with the highest quality of care possible, in a comfortable and inviting environment. We are all happy to be a part of making sure that your experience here is a very positive one.
Cynthia Wamsher
Business Office Coordinator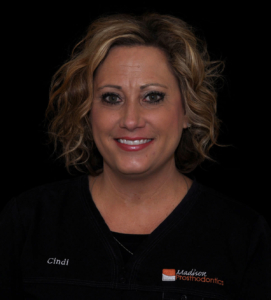 Cindy has been with Madison Prosthodontics for almost 2 years. She moved to Madison, AL from Fayetteville, NC where she earned her dental assisting certification from Fayetteville Technical Community College in 1989. After assisting for 23 years she made a change to the front office. Cindy enjoys spending time with her husband of 22 years, Mark, daughter Victoria and dog Lady.
Kerstin Hausermann
Dental Laboratory Technician Assistant & Lab Office Manager
Kerstin assists our dental technician in the lab and also manages the lab's office. Kerstin is originally from Germany, where she worked in a dental lab. She moved to the Huntsville area in 2008 and joined our team in August of 2016. Kerstin loves spending time with her husband, their two sons, and their dog.
Sandra Allensworth
Dental Laboratory Technician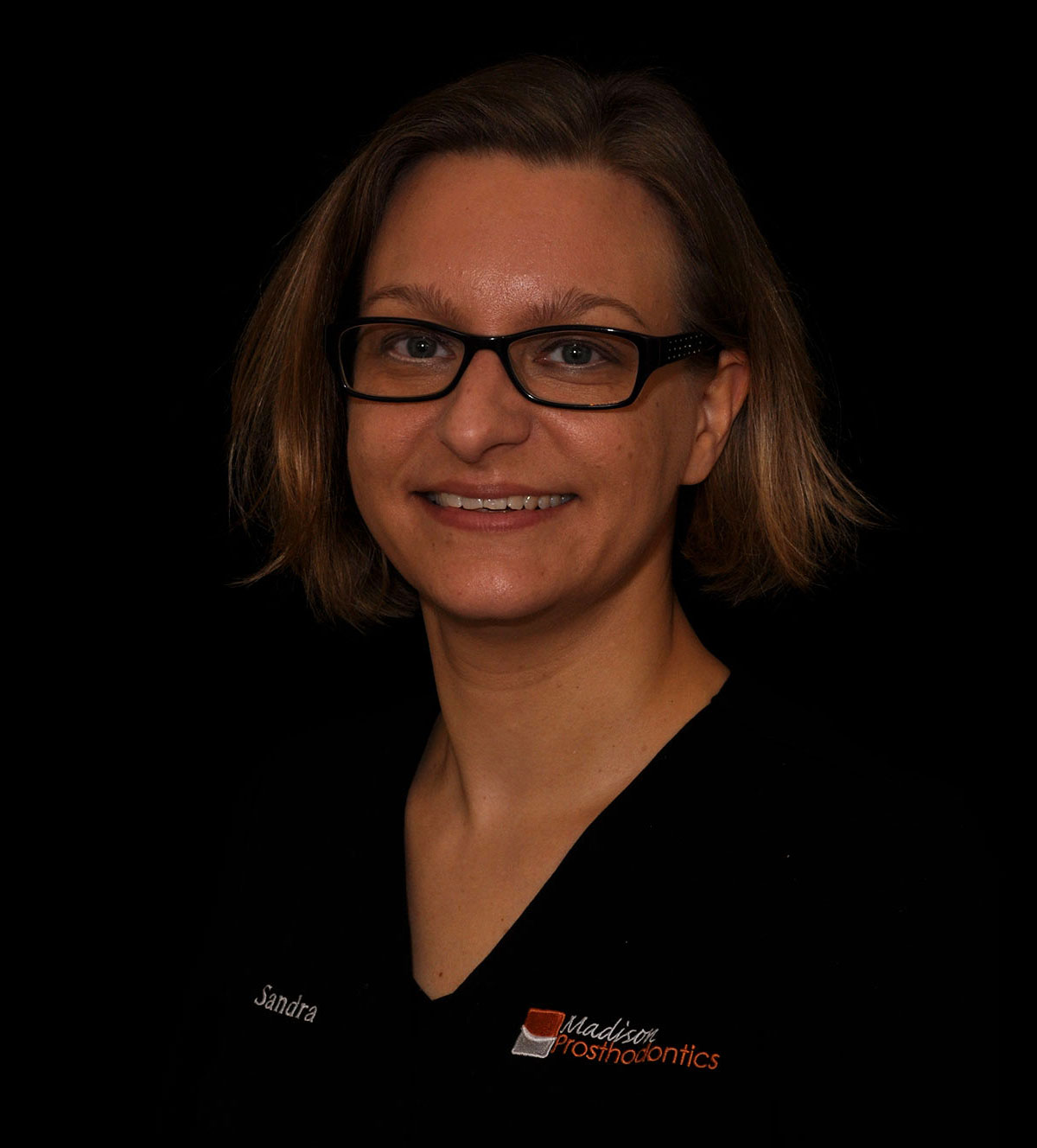 Sandra has been with Madison Prosthodontics since February of 2015. Sandra is originally from Germany, where she also became Certified as a Laboratory Technician and worked for 4 years before moving to the states. Sandra takes pride in being a part of creating a personalized smile for every patient. During her free time, Sandra enjoys reading, and spending time with her 3 kids.
Rosalind Byrd
Patient Care Coordinator & Dental Assistant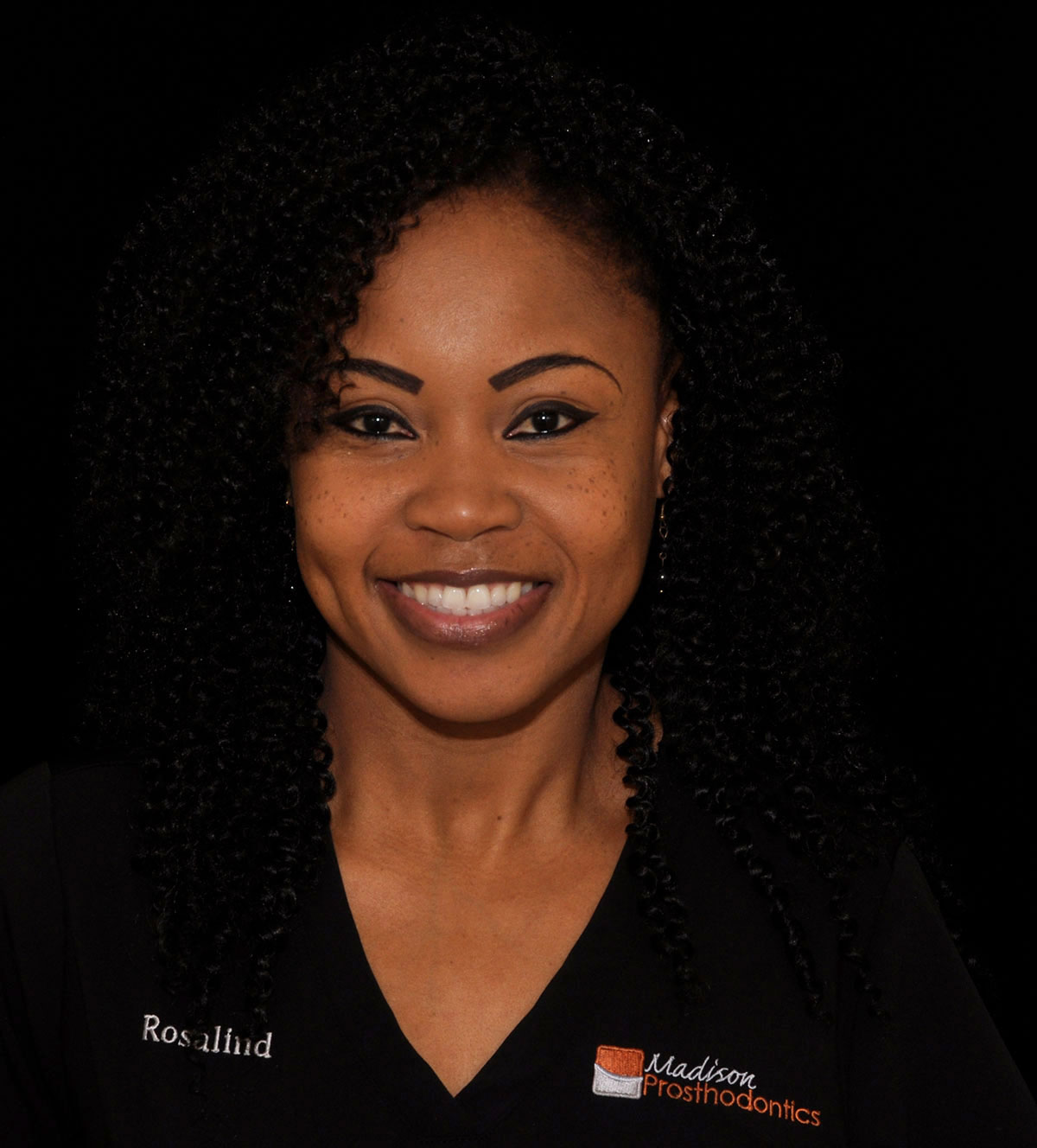 Roz is the Patient Care Coordinator at Madison Prosthodontics. She has been in the dental profession for a total of 11 years holding various positions, such as lead dental assistant and treatment plan coordinator. She obtained her Expanded Duty Dental Assistant certificate in 2009 from LSU School of Dentistry. Rosalind has been part of the team since we first opened in March 2015. She enjoys coming to work and providing the best care to each and every patient. She feels blessed to be a part of such a wonderful practice. Rosalind is a native of New Orleans, LA and moved to Madison, Al in 2012. Rosalind has been with her husband, Jeffrey, for 20 years. They have five children together: a 19 year old daughter, a 14 year old daughter, two 11 year old daughters, and a 2 year old son. In her spare time, Rosalind enjoys spending time with her children. She also enjoys listening to music, doing hair, and working out.
Alena Kistol
Dental Assistant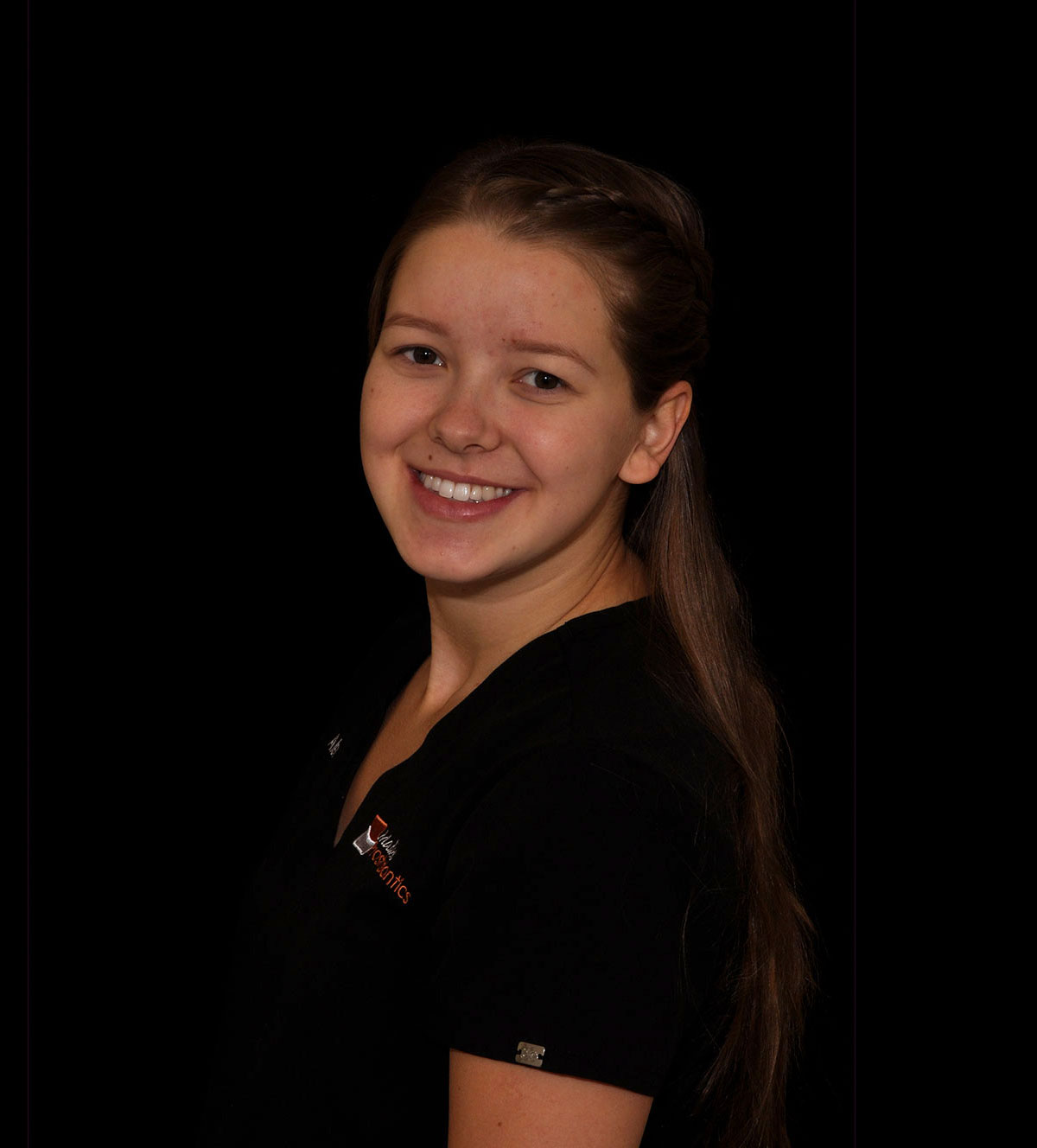 Alena has been with Madison Prosthodontics since July of 2017. She enjoys assisting and interacting with patients. Alena also speaks Russian, which enables her to communicate and put patients at ease whose first language is not English. Prior to joining our team, Alena lived in Asheville, NC where she received an Associate's Degree in Art in 2015, and became a Nationally Certified Dental Assistant at Asheville Buncombe Technical Community College in 2016. After graduating, she worked with a general dentist for 1 year before meeting her now husband, Eugene, and moving to Madison, AL. Alena and her husband are expecting their first child in the spring of 2018.